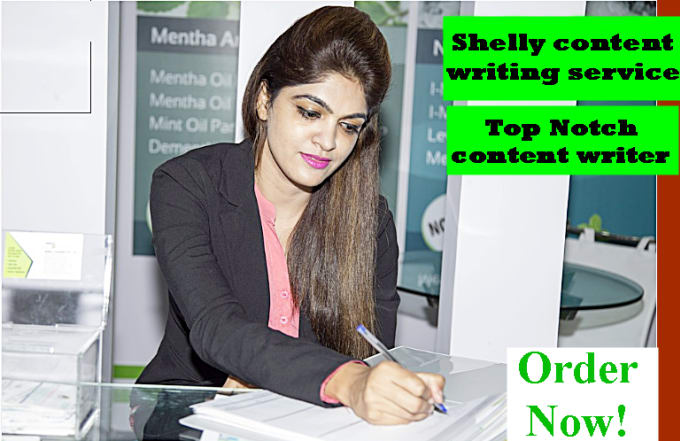 Hello,
Are you looking to hire a professional writer or Ghostwriter to handle your
website or blog writing projects?
Would you love to get an original and fascinating news written and published on your website or blog but you don't have the luxury of time to sit down and write one?
You're in the right gig.
I'm highly resourceful and proficient writer and I will creatively write details and outstanding web copy, blog post, articles, website content that will impress your reader and visitors.
Three things are essential in order to earn $$ with your site:
1. Content,
2, Traffic
3. Sales.
My articles are
100% original
High quality, draws the reader in
SEO optimized, organic traffic
Persuasive, my strong call to actions make visitors buy, like or tweet.
I always stay in touch and deliver on time so my articles will be in your inbox in just a few days.
Optimized for SEO - This will help you get noticed and get more traffic!
Totally original, passing Copyscape at 100%
Guaranteed to leave you 100% satisfied. I'm happy to make edits and work with each client at no additional charge until you are completely happy.